Zenius Announces New Services and Logos to Welcome New School Year
Zenius has just announced new logos and features along with the New School Year. This rebranding also marks the 16th year of the founding of Zenius as one of the educational platforms.
"We feel the beginning of the new school year 2020-2021 is the right time for Zenius to meet the future of Indonesian education, and evolve to bring a quality learning experience," said Zenius Education CEO Rohan Monga in an official statement, Friday (07/17/2020).
For information, Zenius started its business from conventional tutoring, then sold learning video recordings on CD in 2004. After that, Zenius continued to innovate and began to bring online learning services via Zenius.net and applications.
With this new logo, Rohan said Zenius wanted to present the spirit of all parties involved in the world of education, namely teachers, parents, to students. This can be seen from the logo that is made more colorful and modern.
As for the new services that were presented, Zenius announced the services of Zenius Ultima and Zenius Optima. Both of them are here to provide an experience like learning in class because it is done directly and interactively.
For Zenius Ultima, this new service is here to help students prepare for UTBK 2021. Therefore, this service is equipped with features such as majors and campus counseling dreams, UTBK simulations, and routine learning evaluations.
The Zenius Optima is a direct and interactive online learning service that can be used for learning activities grades 1 to 12. Both of these services can be accessed in full in August 2020 through the Zenius application on Android and iOS.
Zenius Received Series A Funding and Appoints New CEO
Earlier in February 2020, Zenius Education announced series A funding worth 20 million USD (around Rp. 260 billion). This funding involved the investment and fund management company Northstar Group, as well as Kinesys Group, and BeeNext.
Throughout 2019 Zenius services were accessed by 12.8 million unique users. Zenius explained that the funding they received will be used to increase the growth of the company, expand their service so it can cover every corner of Indonesia and also to develop their technology.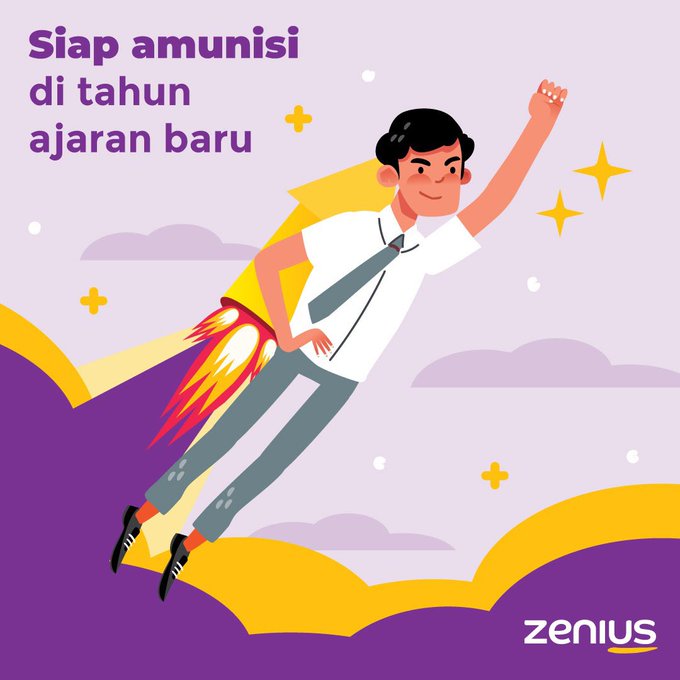 Co-founder and managing partner of Northstar Group, Patrick Walujo, said that Zenius had the same vision as Northstar Group. They believed that the combination of the quality talent, technology and mission will have a great social impact. Northstar Group also believed that Zeniur can have a big impact in Indonesian education.
Meanwhile, Yansen Kamto, founding partner of Kinesys Group, said he was impressed by Zenius who has helped millions of students in Indonesia.
"We believe with 15 years of experience in the dynamic world of Indonesian education, Zenius will be able to grow significantly in the future. For this reason, we are ready to fully support Zenius," Yansen said.
Appoint New CEO to Replace Sabda
On the same occasion, Zenius also announced the appointment of Rohan Monga as Chief Executive Officer (CEO) of Zenius Education. This follows the internal displacement of Sabda PS, who previously held that position. Now Sabda plays the role of Chief Education Officer.
"Rohan, with his character who focuses on solutions and has deep insight and extraordinary experience in his field, is the most appropriate person for this role. I hope that the two great things that we announce today will be able to continue to drive Zenius' growth to continue to advance the world of education in Indonesia," said Sabda PS, who is also the co-founder of Zenius.
"We at Zenius believe that to be able to continue to grow, we need in-depth expertise in the field of entrepreneurship owned by Northstar Group, Kinesys Group, and BeeNext so that we can realize Zenius's vision to create an intelligent and bright Indonesia," Rohan said.
In 2010, Rohan founded startup fintech while pursuing an MBA. In 2013 he joined Amazon in the area of ​​strategy development. Furthermore, in 2015 he was anchored to Gojek as Chief Operating Officer.