New Normal, Algoritma Startup Distributes IDR 8 Billion Scholarship
Right in May 2020, the Data Science School Algoritma which is a pioneer in data science education in Indonesia held the first online batch through a video conference platform.
Covid-19 pandemic is not over yet, but life must go on. Despite entering the new normal era, most students in Indonesia still take online education. Educational institutions that used to only offer face-to-face classes, began to adapt to teaching and learning activities through an internet connection.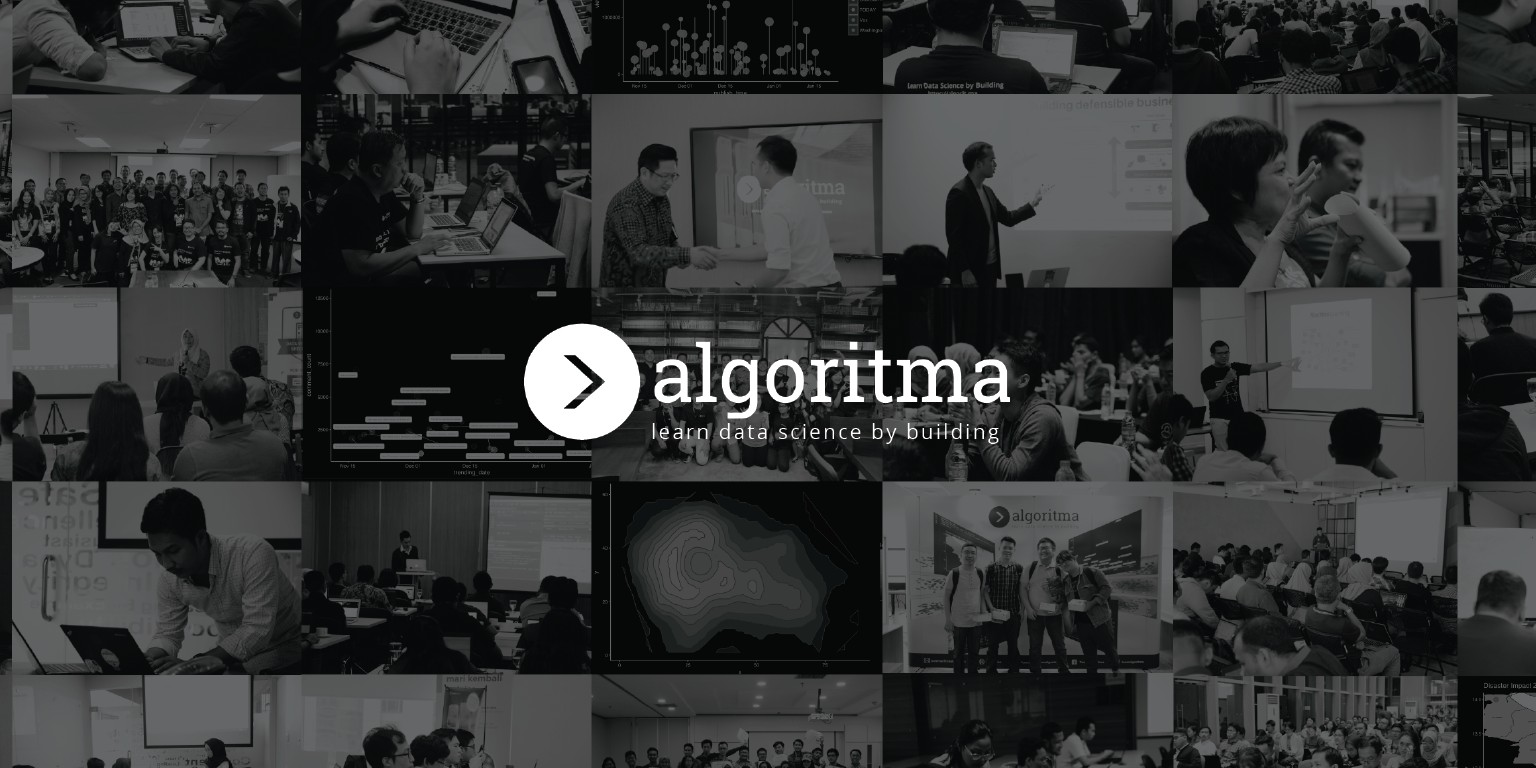 This platform was chosen so that students do not lose the interactive learning experience with the Instructor and Teaching Assistant even though they must be separated by distance. Graduates from this program with a minimum passing score of 85 are also given career support in the form of work placement in a network of partner companies owned by Algoritma.
In order to celebrate the third anniversary of the Data School Algoritma on July 19, 2020, Algoritma launched the Data Science Scholarship Algoritma program. Through this program, this startup is committed to provide a total of IDR 8 billion in scholarships for students in Indonesia who want to attend Algoritma online training.
There are Two Types of Scholarships Offered
There are two types of scholarships awarded, full scholarships and partial scholarships. Full scholarships will be given to 160 applicants who pass the selection stage, and partial scholarships will be given to 480 applicants.
So, the total number of scholarship recipients in this scholarship program is 640 applicants whose distribution will be carried out within a period of 4 years.
In the full scholarship program, the applicant who passes the selection stage is only required to pay a commitment fee of IDR 1,000,000, which will be returned if the participant has completed all learning programs with a minimum passing score of 70 and has not abstained more than 3 times.
In part scholarship programs, there are still some costs that scholarship recipients must pay. The criteria for a full scholarship recipient are applicants who have a financially disadvantaged background but have a high willingness to learn. The scholarship program provided is a data science learning program for 4 months.
Registration is Open for Unemployed Communities or Students
In this program participants will learn the programming languages ​​R, Python, and SQL for the sake of data analysis. Participants who want to register for the scholarship program are not required to have a certain educational background, because the curriculum used has been arranged so that participants from any educational background can still attend classes properly.
On August 5, 2020 registration for the Data Science Scholarship Algoritma program will be opened. In the first wave of selection, there are 40 full scholarships and 120 partial scholarships that will be given to applicants who meet the criteria.
Applications will be closed on September 30, 2020, and scholarship recipients will be announced on October 22, 2020. The Data Science Scholarship Algoritma Program, because this program is open to anyone throughout Indonesia, who is not currently working and attending college.
Samuel Chan was previously known as the Founder and CEO of HyperGrowth, which is a technology company that develops marketing automation solutions for mobile advertisers and mobile application companies. Hypergrowth also briefly developed Growthbot.
After running the business for 3 years, Samuel decided to pivot from Hypergrowth into an Algoritma. Together with the team and the formula claimed to be the best, Samuel Chan and his Co-founder, Nayoko Wicaksono, established the Algoritma as a platform for learning and getting to know more about data science.
"We have conducted intensive communication with investors when we decided to carry out pivoting. This is done to ensure that the new business model is more promising and the existing team has bright potential to be developed," Samuel said.