5 Popular Indonesian Fintech Startups and What They Offer
Indonesian fintech startups businesses have grown rapidly. Changes in transactions that are carried out digitally, little by little have an impact on the surrounding environment, whether it's from people's lifestyles and also psychological effects that must be received by the community itself. 
The aim of the fintech companies is to make it easier for people to access financial products, facilitate financial transactions, and also increase people's understanding of financial literacy.
In Indonesia, fintech companies are dominated by startup companies, such as payments, lending, retail investment, crowdfunding, financial planning, financial research, and remittances. Uniquely, the presence of fintech makes the startup company able to develop properly classified as fast and also consistent.
Famous Indonesian Fintech Startups
1. Gopay
For you, Go-jek online transportation users are certainly familiar with a Go-pay payment system that is in the application. Go-jek users can make a deposit via Go-pay so that the payment can be done non-cash.
In addition, customers are also spoiled with attractive discounts and prizes that can be exchanged for points earned. Apparently, the presence of Go-pay is included in an online financial services transaction that is most developed at this time.
Go-jek itself cooperates with a company called PonselPay to make the Go-Pay transaction process successful. The presence of Go-Pay is increasingly refined with the aim of making it easier for customers to transact.
In addition to being used for transactions, Go-Pay has grown rapidly with a cash withdrawal feature and also balance transfers. This shows that the presence of Go-pay is really needed and many users.
The way to fill balances on Go-pay is so easily adapted to customer needs. Where you can fill it through minimarkets, through Go-Jek partners, and also through ATMs.
2. OVO
OVO can be said to be a strong competitor for GO-PAY. How not, there are currently many "cashback wars" between OVO and GO-PAY at several merchants in Indonesia. OVO as well as GO-PAY is a digital wallet application that makes it easy for users to make transactions on a non-cash basis.
With promos that lure customers, OVO also collaborates with many merchants and has even cooperated with more than 200,000 SMEs spread across Indonesia. OVO is under LIPPO GROUP with Albert Lucius as its Chief Product Officer.
Albert Lucius said, in addition to non-cash payments, the scope of OVO services had also been expanded to include Paylater (for transactions in Tokopedia) and business capital loans and all of these services had won permission from the Financial Services Authority.
3. Kredivo
Kredivo is a startup with the concept of a loan without a credit card with a quick registration and disbursement process. This online loan startup offers the convenience of shopping without a credit card at several e-commerce sites and popular outlets such as gadgets and electronic outlets, fashion, home appliances to outlets that offer services.
Kredivo also offers convenience in cash loans with the lowest interest compared to similar companies. In addition, Kredivo also provides payment options within 30 days with 0% interest.
4. Doku
Doku Wallet is the first digital wallet company in Indonesia. Being a pioneer in the country created in 2007, this digital wallet is supervised directly by Bank Indonesia with international security certification and stands under the umbrella of PT Nusa Satu Inti Artha.
This platform makes it easy for users to make buying and selling transactions and transfer funds in a more practical way without complicated. The online payment system provided by Doku is so diverse, ranging from Paypal, Mastercard, VISA, BNI Debit online, BRI E-Pay and others.
Usually, this document is used for various transactions such as paying installments, paying credit cards, paying credit, and so forth. The easy and fast way of the transaction becomes Doku excellence in the eyes of online transaction users. Because of that, Doku can grow and develop quickly and become a favorite.
5. Amartha
Amartha is a FinTech company in Indonesia that implements P2P lending services. The product they launched was named joint responsibility. In the product there is a system where the company will provide loans to its members, amounting to 15-20 people who have been fostered in several villages in Indonesia.
If one member cannot repay the loan, then another member can help to repay the loan. Amartha itself has been present since 2010, at first the business company applied a concept of balance sheet lending, which is applying a loan system where the capital provided comes from their own money or from companies that work with them.
However, because it was felt to be less effective, a new concept was created called lenders with loan recipients or familiarly called P2P Lending. With this program, it is very possible that everyone can become an investor in their own platform.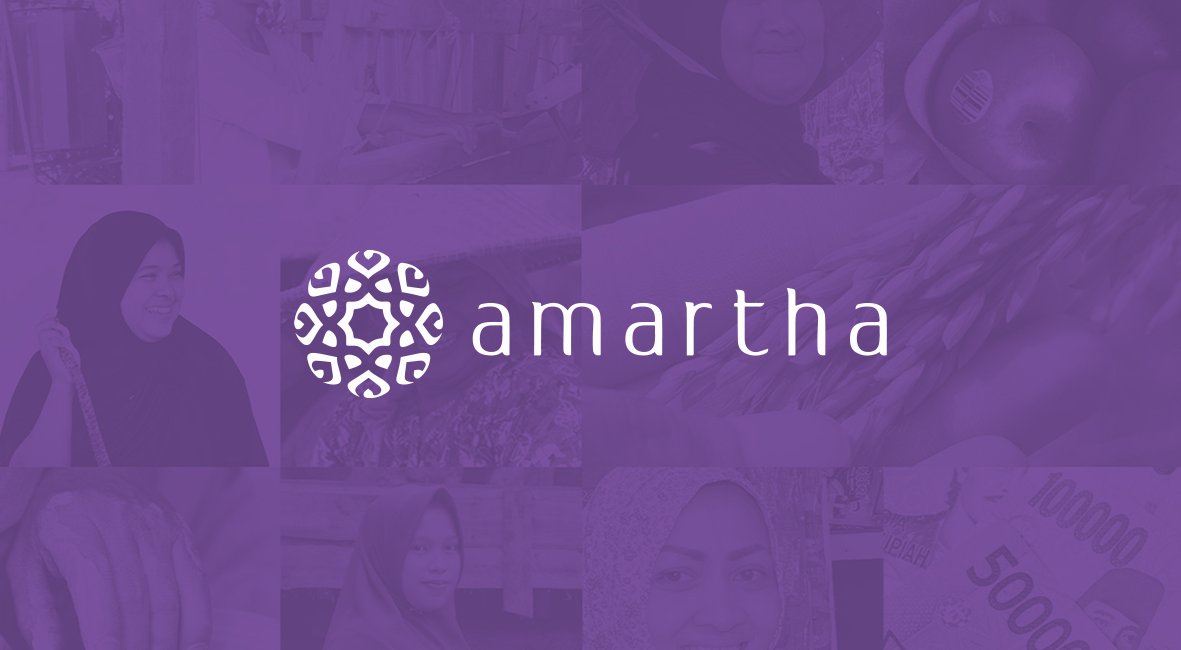 Benefits of Utilizing Fintech Startup
There are various advantages for users in using fintech startup services. The utilization of technology to facilitate financial services is very helpful for companies and consumers. The service process offered is very cheap, fast, and efficient.
For companies that take part in utilizing this financial technology, they will get convenience in serving consumers. The company only needs to provide cellular connectivity to access all types of services to consumers.
The existence of fintech is very helpful in getting information quickly and cheaply. And this fintech guarantees the security of your money because Fintech limits the exposure of information to others.
Fintech provides a very fast financial service process. Like the financial documentation process, the loan process, or credit score validation. These processes are faster and very efficient, so you can save time in transactions.
If you need funds quickly, fintech can make it happen. The level of approval of borrowing money with fintech is very fast, the approval process only waits for a maximum of 24 hours. This money lending can be in the form of capital loans to open a business.
That is why fintech services are needed in the digital economy. Indonesian fintech startups can develop quickly because their services are a community economic solution.
(Read also: 6 Startup Sectors Targeted by Investors in New Normal )