Best Workspace Ideas, How to Design Your Office like Google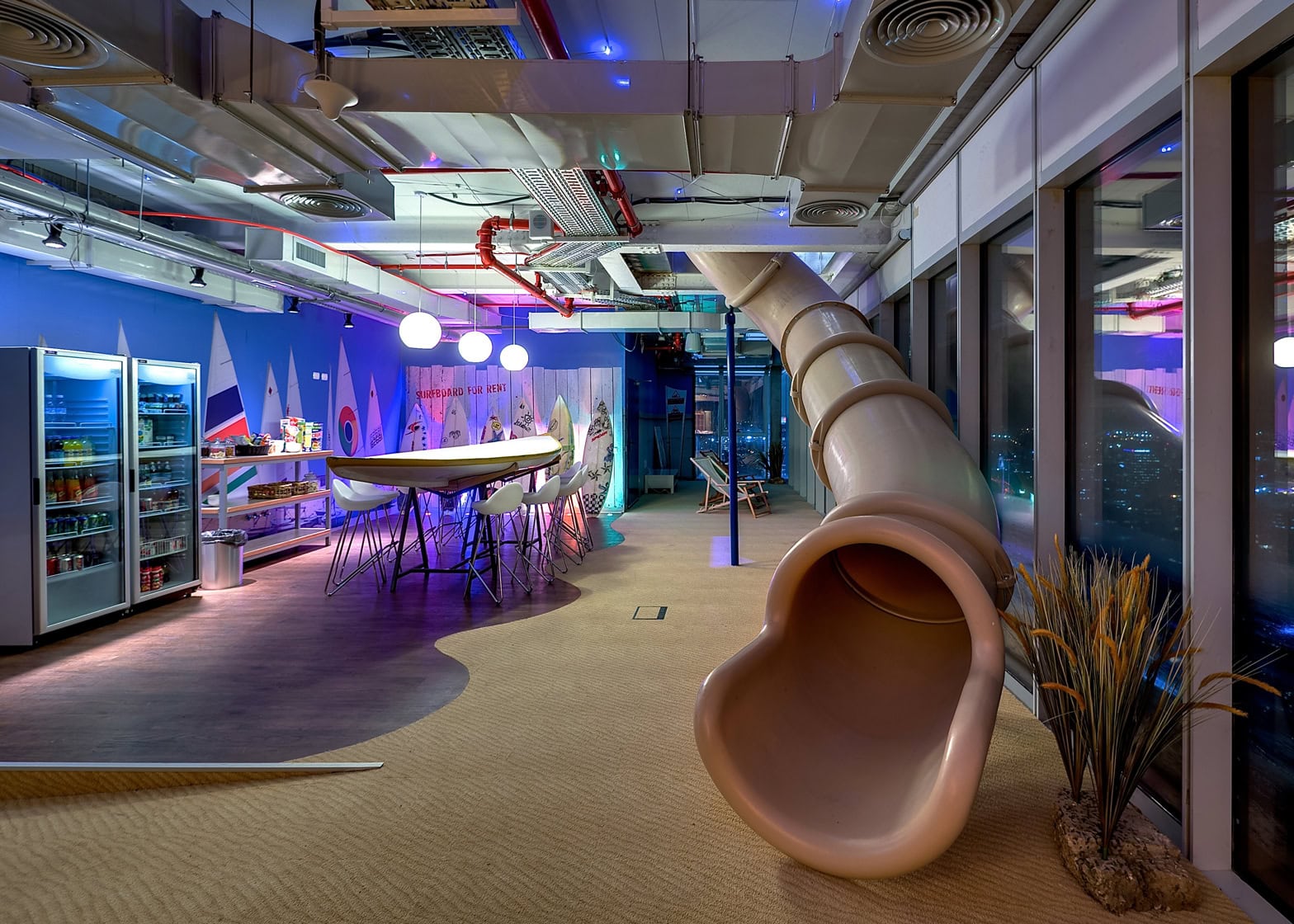 There are lots of best workspace ideas out there. But, if you want a real example, you should check a Google office. If you have ever seen one or two images of a Google office, you will understand why this office makes a good example of a creative and fun workspace.
Now the question is: what makes a Google office draw so many attentions? While there can be a lot of possible answers, the design of the office can be one of the best reasons so far. As we know, particular design and concept can make an office better than the rest.
While company culture seems to be the most important things that attract the best employees to come, the innovative workspace has become another point to consider. Read on to find some points that make a Google office so interesting and what to do to steal the look.
Things That Make Google Office Remarkable
One of the reasons why Google office looks remarkably standout is because it is designed to be fun. The design of any Google office typically encourages you to play in action. Google Zurich and YouTube have slides and Venice owns a climbing wall. And here are the other things that follow.
Beautiful Vibrant Palette
Choosing your color palette is highly important when decorating best workspace ideas. When it comes to Google offices, they usually contain vibrant colors, primarily inspired by Google's logo. But, the color is increased to include any color possible, creating a more pleasant working environment for the employees.
If you've ever visited a Google office, you'll know that casual seating areas or third spaces are one of the key features. Creating additional space which becomes an alternative workplace besides the desk is very trendy nowadays. It can encourage employees' productivity in the office.
For those who have ever worked in Google, they know that its free meal is one of the best things about. Designing a good cafeteria is a good idea to keep the employees in the office. Plus, it can create a connected and collaborative company culture through the natural interactions in the lunchroom.
How to Design a Remarkable Office like Google
As you can see, a Google office can make one of the best workspace ideas out here. But, how can we apply this idea to our own office? Well, this can be simple. You can start by changing the mood in your office with more vibrant colors as Google does.
Moreover, you can add fun facilities for staff like wall climbing, swimming pool, and others. If you don't have much room for something like that, simply swap one of the long tables in your office with a table tennis table and have your staff happier.
That's all a few things that you can do to design an incredible office like Google. You can also apply other design ideas that are supposed to make a workplace more relaxing and comfortable for the officers to work. Hope you enjoy these best workspace ideas!